Construction of rollers and wheels, rubber and polyurethane linings
Industrial Roller Production
With the support of the best available technologies, Sifra International is specialized in the supply of metal parts, polyurethane, rubber, and other special material linings such as coating on metal alloys, chromium plating, spray polyurethane foam and thermoplastic materials.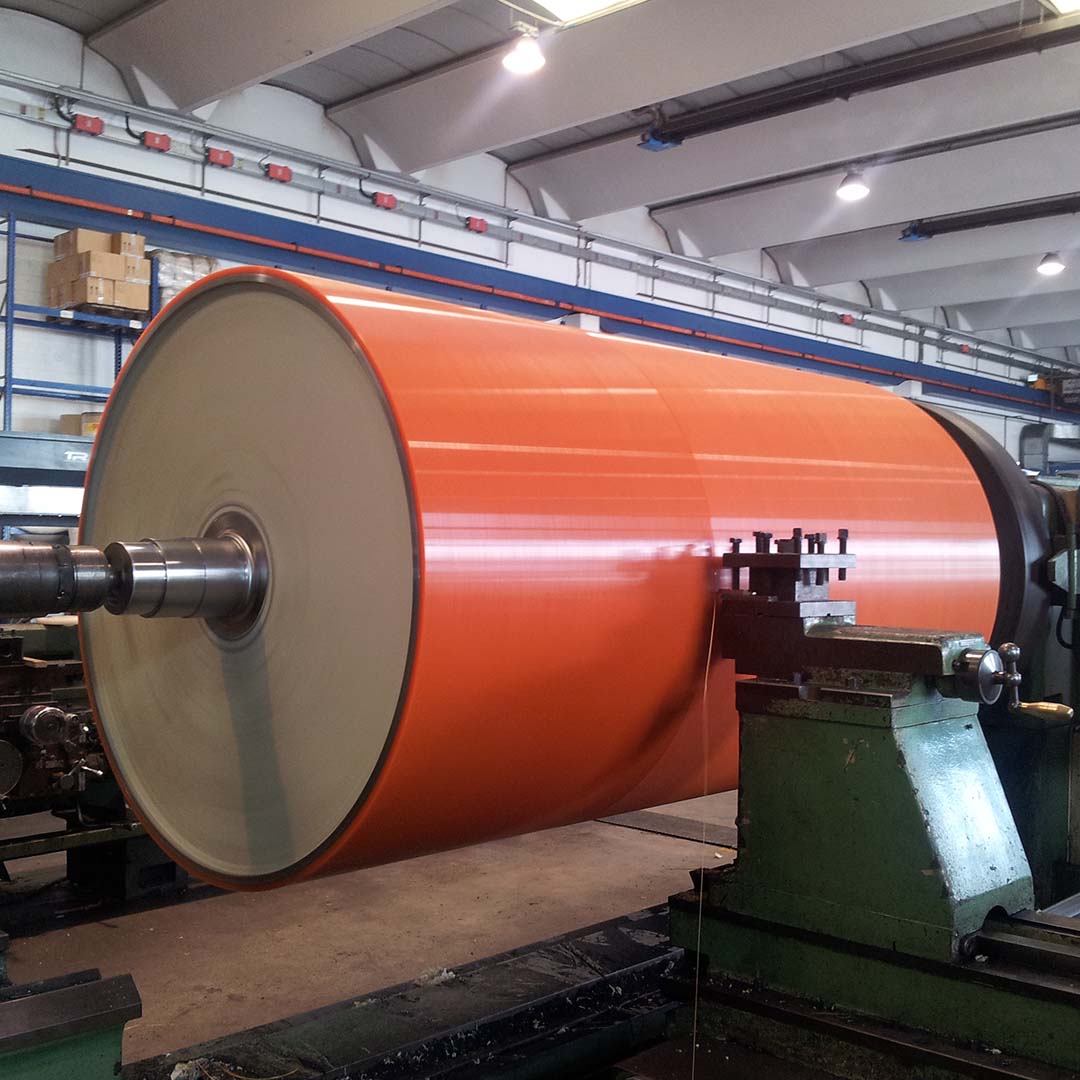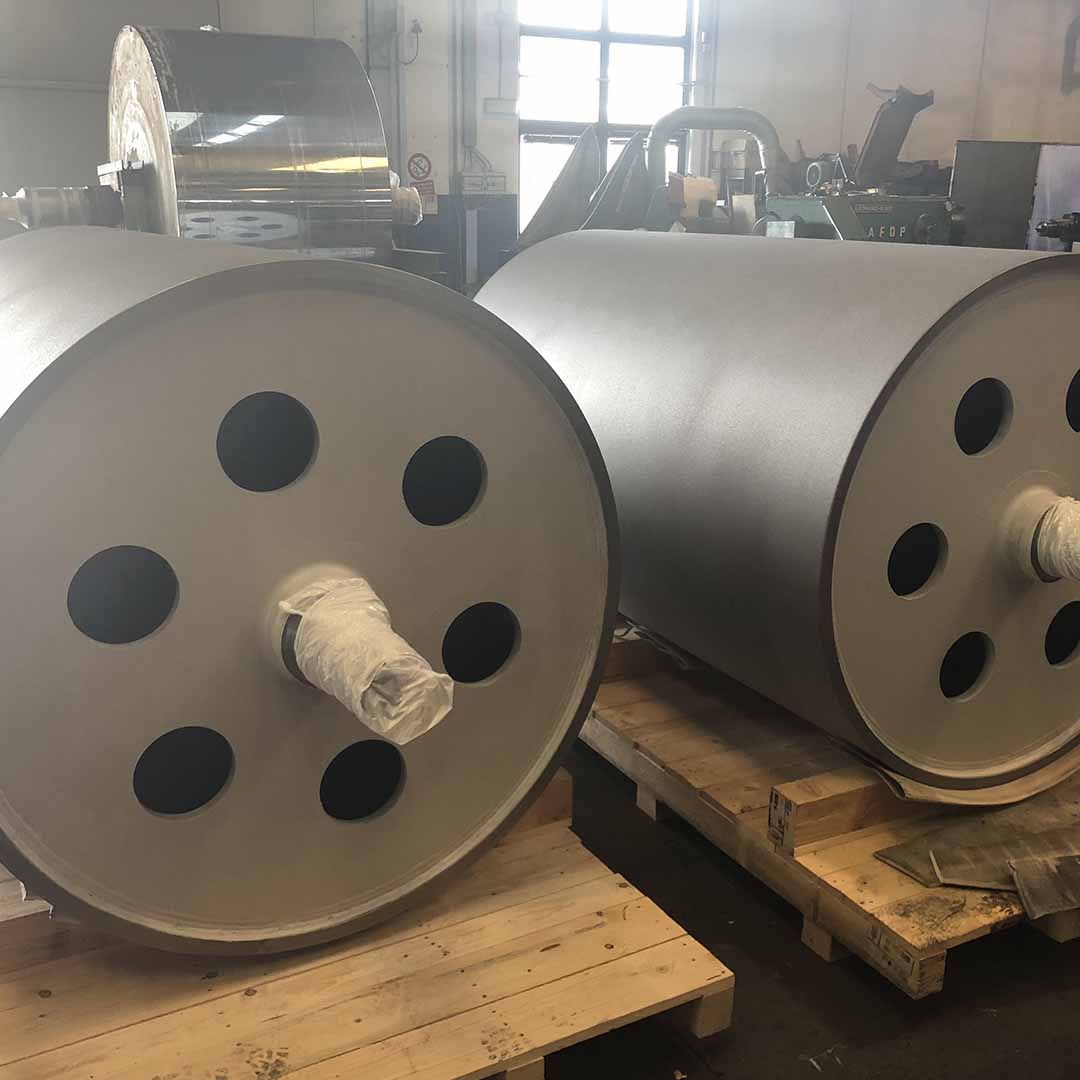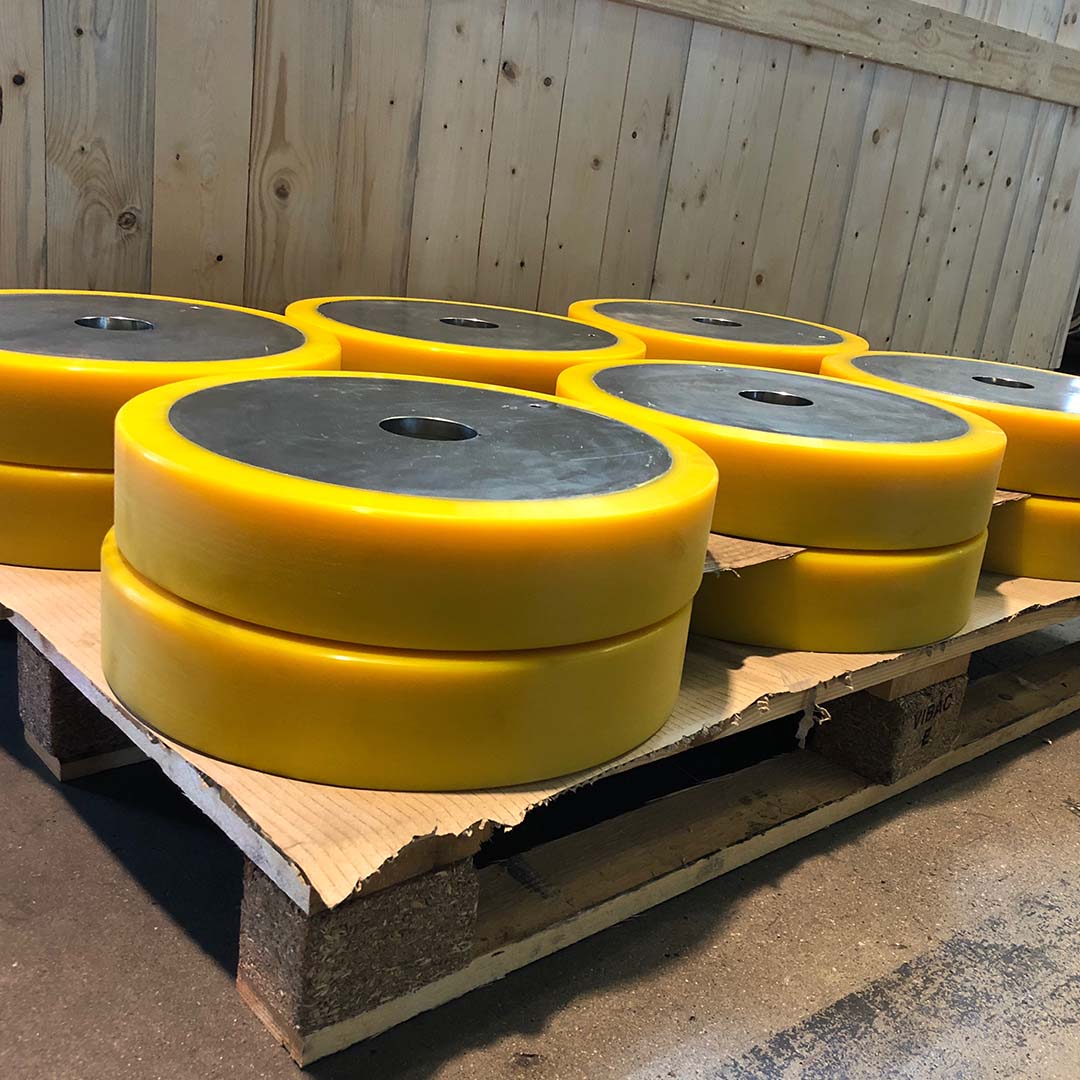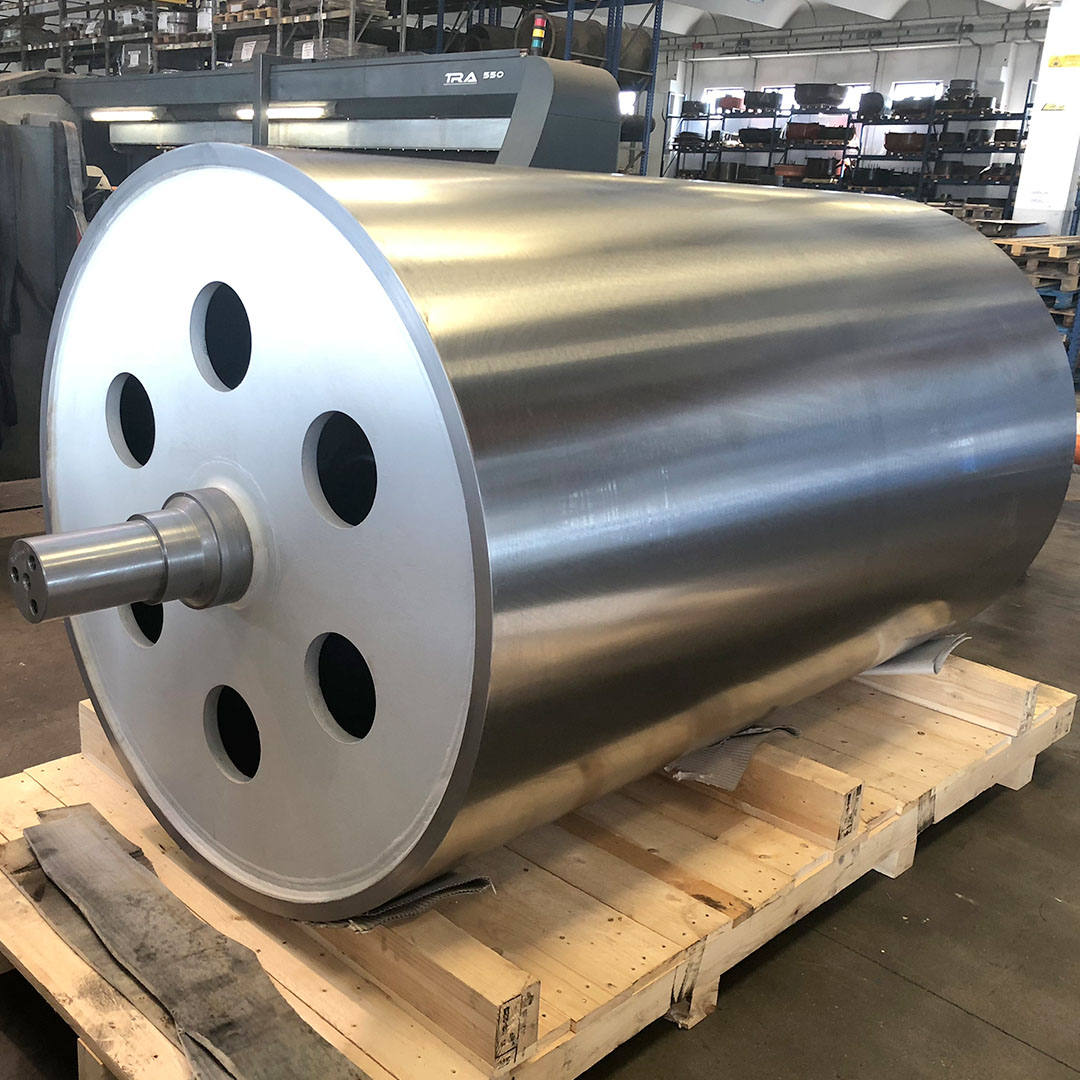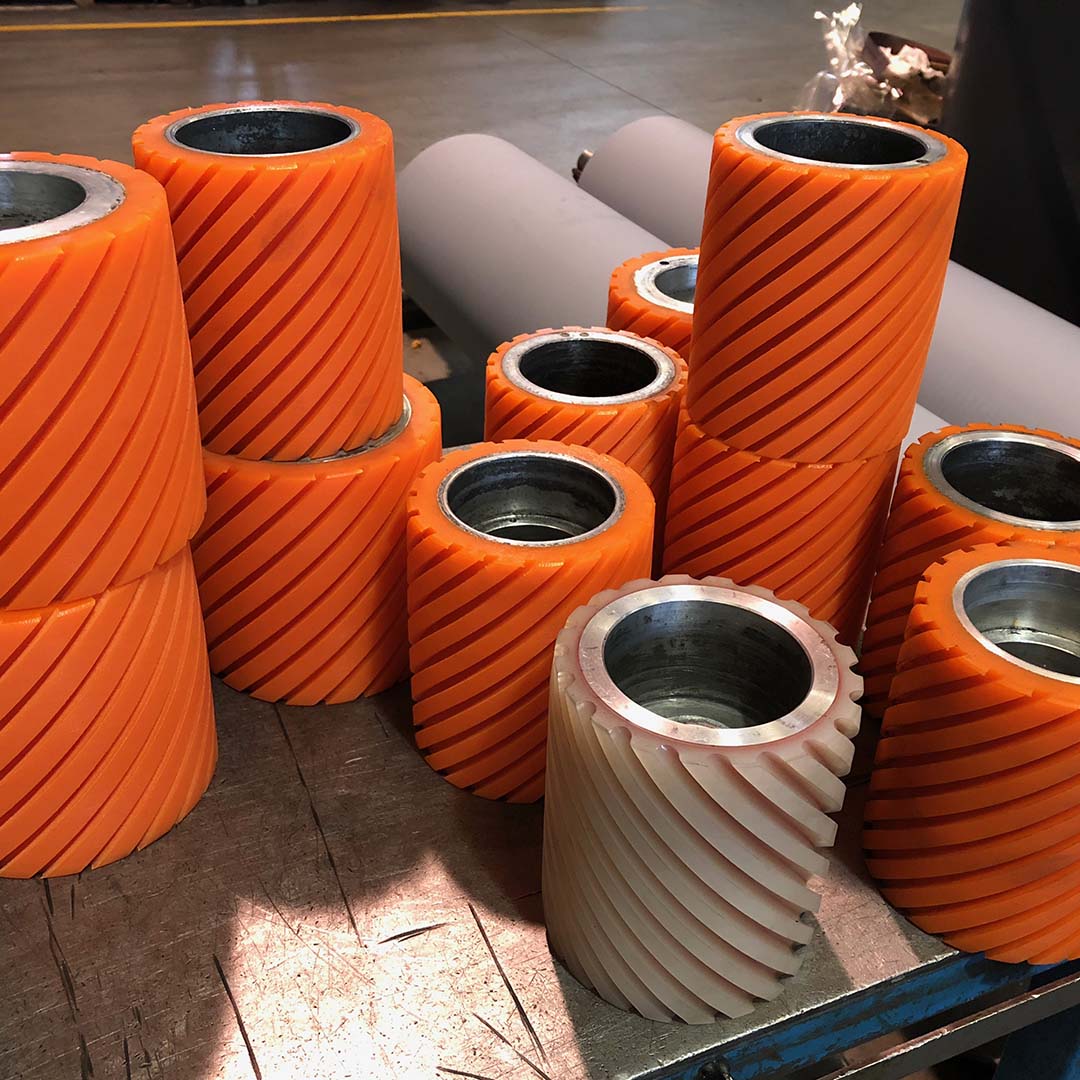 The production of Sifra International is highly specialized, thanks to the constant research carried out by the staff and the continuous development promoted by the management.
The range of products is widely articulated and diversified, consolidating and characterizing thereby the vocation of a company with high segmentation and penetration capacity in all the specific fields of application of the rollers in industrial processes.
It is important to know that any industrial application, is characterized by specific requirements and elements. Thanks to our wide range of roller linings, including all kinds of rubber, polyurethanes and silicones, Sifra International can evaluate and advise you about the whole options in order to take better decisions.
Comprehensive technical support
Relying on Sifra International for the complete management of lined items means receiving comprehensive technical assistance, including upgrade services, maintenance and check-up tailored to site inspections on perfect production performances, which are necessary for the optimization of industrial cycles
Sifra International has an internal and proprietary production department which allows the management the operations and processes listed below:
Rollers and wheels
Max diameter of 700 mm over a length of 5.500 mm

Maximum diameter that can be turned and ground 1,350 mm x length 5,600 mm
Bridge crane with a maximum capacity of 8.5 tons
Manual sandblasting machine 6,000 x 3,000 x 3,000 mm
Automatic sandblasting machine maximum Ø in tunnel 750 mm x length 5,000 mm
Balancing machine Maximum rotating Ø 1,900 mm x length 7,100 mm
In addition to standardized operations, it's possible to carry out additional processes such as:
Coating of heads and necks
Manufacturing of drip rings/collectors
Coating of variable hardness (on the same board)
C with browned or tapered grinding
Conical or biconical grindings
(single or crossed) axial and radial helical grooves
Special metal profiles on demand or according to drawing
The production autonomy provides full control of all stages of the contract as well as full compliance with the customer requirements, thus ensuring the conformity of the production process and work execution quality warranty. These are features, that a few suppliers can boast and which make Sifra International a leading company in this sector.
Want information or a quote? Contact us